Testimonials
Read What Our Clients Are Saying About Canterbury Graphics
Exceeded Expectations
Canterbury Graphics provided thousands of each of several dozen different instruction manuals to my former employer (I am recently retired), a subsidiary of a Forbes 100 Corporation, and they did it on a 'just in time' basis. Still, there were times that sales exceeded expectations and the corporation need more manuals on a very short lead time. In every instance in my five years ordering from Canterbury Graphics our corporate needs were met. In my opinion, some of the lead times were not reasonable, but Chris and his team stepped up and got it done. In addition, there were no instances of bad prints. Not one.
I recommend Canterbury Graphics for any person or organization needing from a small number up to hundreds of thousands of prints. In more than forty years of materials management and procurement experience, Canterbury Graphics stood out as one of a very few at the top of the supply chain experience.
– William W. (5 Star Review)
Incredible
Incredible performance.
– William W. (Corporate)
Very Happy with the Result
We sent one of our clients to Canterbury Graphics and Printing – the job was very time-sensitive – and I'm very happy with the result. I have no reservations about recommending this print shop. When you call, ask for Chris.
– Ned B.
Hit Our Goal
I wanted you to know that we did very well with our mailing. We hit our goal and we are quite happy. Thanks for watching the expenses for us — it truly helped. We definitely plan to do this again. Thanks again.
– Steven T. (Non-Profit CEO, direct mail campaign)
Always Delivers a Quality Product
Colt Builders has been working with Chris for over 6 years. Canterbury Graphics creates our business cards, pocket folders, printing for company meetings, banners and any other quality printing we need. Chris is always responsive, very professional and always delivers a quality product in a timely manner. We appreciate you Chris!!!!
– Maureen M. | Port Charlotte, FL 
There is None Better
Where do I start? Chris has been integral in helping to promote my business. With the design and printing of my business cards, the design and printing of banners, embroidered shirts and even ideas on growing my business, I cannot say enough about how great this company is. If you are using another print company, stop it. Now. There is none better.
– Geoff C. | Leesburg, VA 
Personal, Friendly, Professional Service
We just got our wedding invitations back from Canterbury Graphics and we couldn't be more thrilled! Chris gave us expert advice and tips on how to make our invitations stand out, but gave us ultimate and final creative control. They offer personal, friendly, professional service with a quick turn around. Overall this experience was a pleasure and we will definitely recommend Canterbury Graphics to our friends!
– Monica S.
You are the Best!
You are the best! As a small office of one, it is such a pleasure to work with you!
– Bridget H. (Non-Profit)
Love the Cards
I LOVE the cards! LOVE THEM!!! Thank you sooooo much!
– Camille P. (Studio)
Best Pricing and Quality
Canterbury Graphics has provided excellent service to our ministry for a number of years now. Chris has been a great resource for us coordinating all phases of our mailings to supporters from design to production to mailing. He is always able to secure the best pricing and quality for us from the vendors available to him. If we ever have any problems with a project or draft Chris is quick to get it resolved to avoid delays. We wholeheartedly recommend Canterbury Graphics for any design, printing and mailing needs!
– Josh W. | Hagerstown, MD
Impeccable Work in a Timely Fashion
Chris has helped me with print needs many times through the years and has done impeccable work in a timely fashion. Great company.
– Peggy M. | Frederick, MD
Great Printing Partner
Canterbury Graphics has been a great printing partner for my company over the past two years. They provide high quality work and excellent turnaround times. Chris is always very helpful with our questions and takes the time to make sure each print project comes out just right. For any of our clients looking for local printing companies, I always recommend Canterbury Graphics!
– JP S.
Great Finished Product
We got the invitations today! They are perfect. You guys did an awesome job on them. I am so glad we had Canterbury Graphics do our print job for us! Thank you so much for working with our design to make a great finished product.
– Dan and Monica (Wedding)
Highly Recommended – Top Notch
Excellent job on printing for us — top notch. UPS in a day. That's truly "Customer Service", we really appreciate that. Highly recommended.
– Diane (Veterinary Clinic)
Personal Service
We enjoy getting to know our customers and their businesses. This relationship enables us to provide custom fit service and products to our customers.
Quality Printing
We take extra efforts into making sure your work is of the highest quality possible.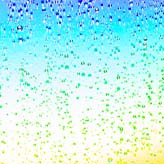 Competitive Prices
We try to keep our prices lower than other companies in the area and online, but we never sacrifice quality in the process.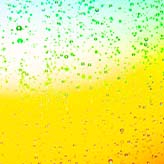 Large and Small Volume Work
No job is too large or too small. Along with our in-house capabilities we work with the highest quality trade vendors available in the area. This allows us to take care of every job under the sun.
Offset and Digital Printing
We offer quick turnaround, high-quality digital printing for lower volume jobs, along with offset printing for larger jobs - keeping your costs to a minimum.